August 20, 2015
NIES-CGER Special Seminar "Carbon Measurements from Space: Addressing Humankind's Faustian Bargain"
by Prof. Berrien Moore III, University of Oklahoma, USA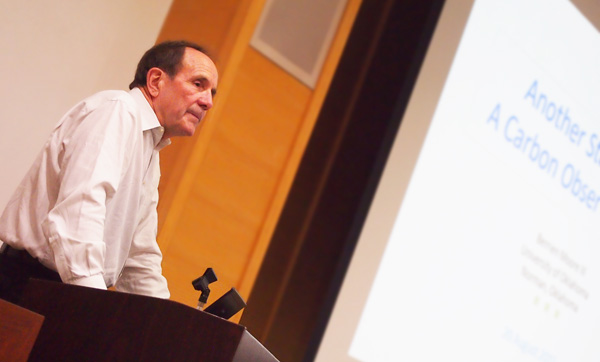 NIES-CGER Special Seminar was given by Prof. Berrien Moore III, University of Oklahoma, USA on August 20, 2015 at `Koryu` Meeting Room of Climate Change Research Hall, NIES, Japan.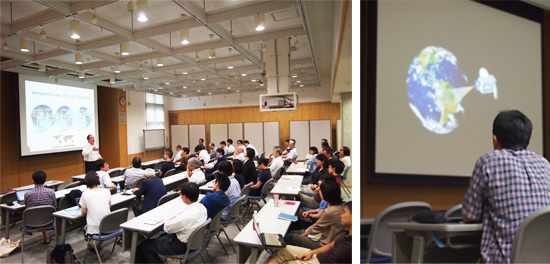 Part 1, lecture on "Carbon Measurements from Space: Addressing Humankind's Faustian Bargain" saw full audience to require additional seats, proving a great deal of attention shown from both inside and outside NIES.
In part 2, discussion time led by Dr. Yokota, GOSAT Project Leader, many participated in an active discussion on trends and requirements of current and coming GHG observation by satellites.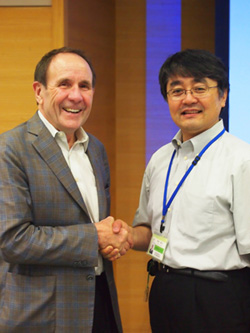 It was a good opportunity for participants to reassure the value of information exchange on a future plan and research contributing to find the truth of global warming and assist policy makers, developing observation by satellites on mutual collaboraion.

*Time & Date for the Seminar & Discussion: 2:00 pm – 4:30 pm, Thursday, August 20, 2015 *Lecturer: Prof./Dr. Berrien Moore III, University of Oklahoma, USA
http://parker.ou.edu/~bmoore/